We hope the week with us keeps giving, leaving you refreshed, inspired, and encouraged. Read on to see what our guests say about us.
Fab yoga and pilates retreat
We truly had an amazing week at Azul fit loved every aspect from the warm welcome to the excellent teaching , lovely food. We experienced the place,as nurturing, caring and very very relaxing. Highly recommend it great value for the cost of the week.
For all Pilates lovers !
Had an amazing week focused on the benefits of pilates, sun and veggie food. In addition to the regular classes, I booked 4 additional reformer classes which were a real discovery for me and really helped me improve my pilates practice. Thanks to Jo for the great guidance ! The schedule leaves enough time for excursions to the neighbouring towns…
read more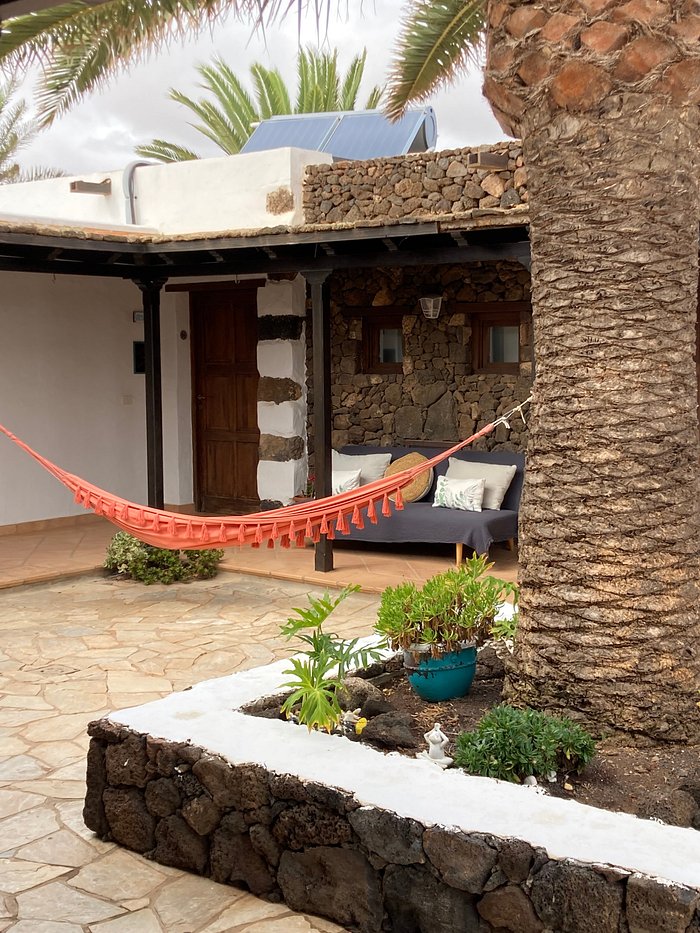 Whole atmosphere was a dream
It was such a lovely week. The Yoga and Pilates courses were so professional, fun and teached me a lot. After all the previous rates I can also say that the food was a blast- fresh, healthy and extremely tasty. The whole atmosphere was a dream, I could settle down. Many thanks to this amazing team of azulfit.
Like heaven
I came the second time to Azulfit. It's just like heaven, a great break from the busy days at home and a place to recharge. There are two or three classes a day with one day off at wednesday (there is a classes in the morning) and other things you can choose from. The hot tub is such a great…
read more
Most relaxing week ever!
I had the most relaxing week ever at Azulfit! The staff truly make you feel at-home and are super accommodating. The food was unreal and I loved all the classes with Jo, Charlotte and Lindsey. I will definitely be coming back again!
Don't miss out on this amazing place
Had the best week ever In azulfit Fuerteventura. Exceeded expectations of how a holiday could & should be Pack your bags & go.. Retreat complex an oasis of rest, restoration & time out from all life's stresses.. Mixture of Yoga & Pilates classes perfectly coordinated & catered for all levels .my body soaked all the work up.. Food—plentiful, delicious–prepared…
read more
Feel revitalised !
Right from getting to the resort in the middle of the Sat night, it was both a sociable and relaxing experience. The food was freshly prepared and the chef always took the time to explain the ingredients as I was curious ! The yoga and pilates classes were both well- run and the resort was safe. We went to a…
read more
Amazing retreat experience
I can't recommend Azulfit retreats highly enough. Such a special experience with wonderful people. I've been numerous times and I'm always impressed with the high standard of teaching, the delicious food, and the beautiful accommodation. Most importantly, you always feel so welcomed and meet amazing like-minded people. I'm already planning my next visit!
DON'T PONDER! book this retreat now
I was slightly anxious about attending a week long yoga retreat on my own.I needn't have worried,Azulfit kindly arranged their friendly driver to pick me up in Corralejo, and transport me to the resort.On arrival I was immediately struck by the serene,and calming atmosphere. I loved every second of my time there,the staff and teachers were so helpful and approachable,the…
read more
Book it now!
If you want to chill out and recharge then this is the place to you. Whether you are new to yoga or a teacher – like me – they will cater to your needs. The staff and teachers are genuninely lovely and the vegetarian/ vegal meals are out of this world. The overall atmosphere? Magic
And relax…..
To the north of the volcanic island of Fuerteventura lies this wonderful year-round dedicated yoga and pilates retreat, perched on a hillside. It was my first visit, but many amongst those I met are drawn to return year after year. The week long experience feels like spending time in a private villa with your personal team of yoga…
read more
A wonderful experience
What can I say quite simply a wonderful magical place, a real treat. From the moment of being greeted with a friendly airport transfer, enjoying every moment of being taken care of. Tranquil studio and massage rooms. Delicious food freshly prepared daily with love. Super cute accommodation, not forgetting the cooling swimming pool and hot tub. …
read more
Proudly featuring in the following press:
Honoured to feature in the following magazines:
Grazia Magazine – Flying Solo: Adventures for One (issue 702, November 2018)
Thrilled to feature on the following blogs:
Amazing retreat, great experienced teachers in yoga and Pilates. The food is the tastiest vegan food ever and you can eat as much as you like!
Massage included in the package was excellent with an option of extra if you wanted it.
Private rooms with everything you need. I can't rate this retreat high enough it was a great week of relaxation and just the right amount of yoga and Pilates to feel rested yet energised!
Everything you could ask for
We went to Azulfit in 2018 and returned for our second visit last week. It's a real treat for your mind and body. Lovely location, super helpful staff, beautiful accommodation and fantastic healthy food. The yoga and Pilates classes were brilliant. The instructors are knowledgeable, caring and fun. For added luxury there are massages and therapy treatments available plus guidance on nutrition, mindful mediation etc. This retreat is definitely worth visiting.
Relaxing, rejuvenating, replenishing
This is my second visit this year to Azulfit and I couldn't recommend it enough. It's a wonderful combination of a beautiful environment, expert instructors. Lovely accommodation and delicious healthy food. There's time to chill by the pool or to explore some of the island. And it's all served up with an abundance of love and kindness. If you'd like to give your mind, body and soul a recharge with likeminded people I would look no further.
einzigartig!
mein aufenthalt im azulfit ging 5 tage (dauer eines retreats) ... leider nur 5 tage ... ab der ankunft am flughafen in fuerteventura bis zu meiner abreise hatte ich eine sensationelle zeit auf der insel ... der shuttleservice mit miro (organisiert von azulfit) ist top und sehr kurzweilig und ein sehr schöner start – wenn man vor allem das erste mal auf der insel ist ... der empfang von alice und erika im retreat ist sehr herzlich und ich hab mich sofort willkommen gefühlt ... die trainerinnen (jo, charlotte + eline) sind mehr als großartig ... extrem motivierend&inspirierend ... die trainingseinheiten sind perfekt für die dauer des retreats aufgebaut ... die unterbringungen in den einzelnen zimmern/hütten/casas sind sehr individuell gestaltet und wunderschön eingerichtet ... immer frische blumen, handtücher, tägliches leeren der mülleimer etc. ... der service der zimmer sowie der ganzen anlage (pool, jacuzzi, außenanlagen, etc.) leistet hier ganze arbeit ... ebenso hervorzuheben ist das extrem leckere und vor allem gesunde und abwechslungsreiche essen ... hinzu kommen noch die unterschiedlichen möglichkeiten von massagen, einzelbehandlungen (danke johanna), ernährungsworkshops (danke jo!) etc. ... alle im retreat waren immer hilfsbereit und zuvorkommend, was die aktivitäten außerhalb des retreats anbelangt (katamaran-ausflug, restaurantbesuche usw.) ... defintiv eine rundum gelungene woche ... und ich freue mich schon sehr auf meinen nächsten aufenthalt im azulfit ... DANKE für diese tolle zeit bei Euch und mit Euch ... Ihr seid ALLE großartig im azulfit ...